Thousands of turtles lame overnight! Why such a stage?
By Adnan Tazvir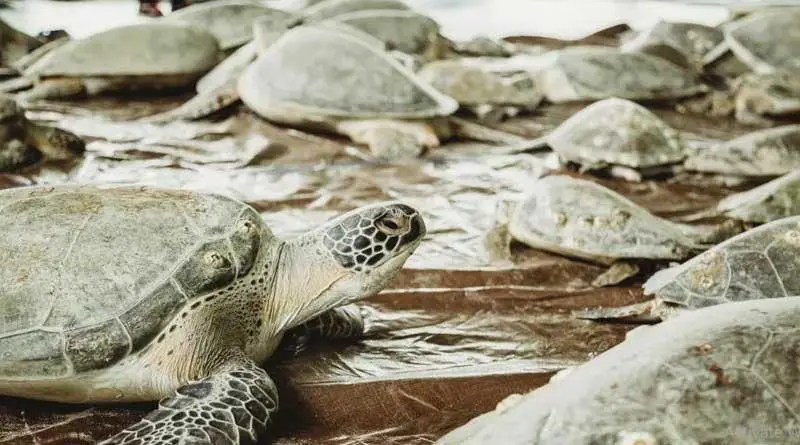 The Texas region of the United States has been hit by unprecedented snowfall for the past few days. The locals have also been in danger due to the cold and strong winds.
Not only humans but also turtles were victims of such natural adversities. Thousands of crippled turtles have been spotted lying off the coast of Texas!
They have been in such dire straits since the ocean temperature dropped dramatically overnight. Scientists and environmentalists are concerned about their plight.
What is the current condition of the turtles?
Scientists say the water of the Gulf of Mexico is quite warm. But due to the effect of excessive snowfall, the temperature of that water also decreases overnight. Usually, when the temperature drops below ten degrees Celsius, the tortoise's heart rate decreases.
As a result, they are paralyzed. As a result of falling into helpless conditions in the severe cold, it has become difficult for them to survive. Attacks by other marine animals can even cause them to drown and drown.
Because their limbs are crippled, as a result, normal movement has stopped. Turtles usually swim in relatively warm water to survive the cold. But this time, the situation changed so fast that they couldn't do so.
Volunteers have already started working on standing by these helpless animals. Electricity services are still disrupted in large parts of Texas. Despite this adversity, they have begun rescuing the sick turtles.
Last Friday alone, about 7,000 turtles of three species were rescued. Cold bites in America have not been seen in such a long time in such an unforgettable period. The turtles are in a situation where they can't handle the push.
"Like everyone else, the turtles were devastated by the sudden blizzard," said Joseph Peckman, a member of the rescue team.